Mercedes Benz C-Class (W204) Training Manual: Corrosion Prevention Concept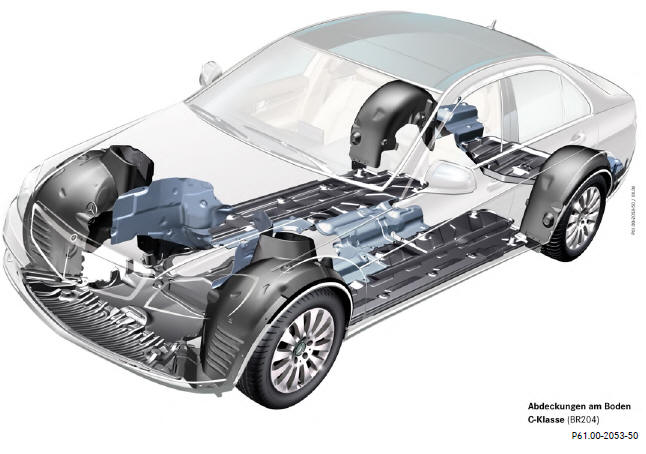 Fully galvanized body
Body structure fully galvanized:
Hot-dip galvanizing (in parts)
Electrolytic galvanizing
General safety precautions prior to mechanical stress by:
Underbody paneling
Wheel house paneling
Rear floor paneling
Plastic spare tire well
See More:
Mercedes-Benz C-Class Owners Manual > General notes: Data storage
Electronic control units Electronic control units are installed in your vehicle. Some of these are necessary for the safe operation of your vehicle, while some assist you when driving (driver assistance systems). In addition, your vehicle provides comfort and entertainment functions, which are also ...
Mercedes-Benz C-Class Owners Manual
Mercedes Benz C-Class (W204) Training Manual
© 2022 Copyright www.mersec.net
0.0051