Mercedes Benz C-Class (W204) Training Manual: Chassis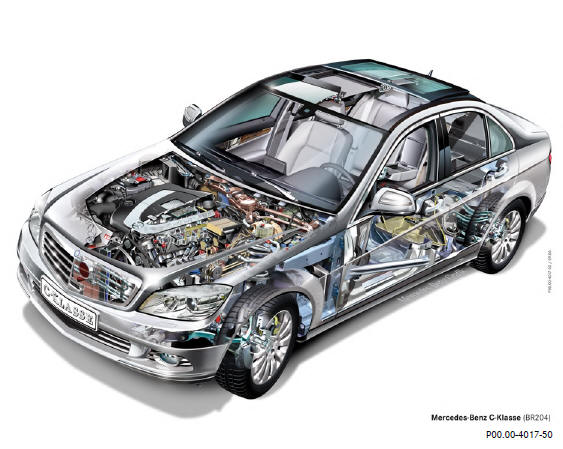 Learning objectives
You can explain and demonstrate the operation/handling of the trailer hitch in a manner that is appropriate for customers.
You can describe the differences in the brake systems in model series W203 and W204.
You can explain the system structure and function of the parking brake.
You can describe the 4 suspension versions in model series W204 and explain the distinguishing technical features.
See More:
Mercedes-Benz C-Class Owners Manual > Stowage areas: Hooking in the parcel net
WARNING Risk of injury due to objects being stowed incorrectly If you do not adequately stow objects in the vehicle interior, they could slip or be tossed around and thereby strike vehicle occupants. In addition, cup holders, open stowage spaces and mobile phone brackets cannot always restrain the ...
Mercedes-Benz C-Class Owners Manual
Mercedes Benz C-Class (W204) Training Manual
© 2021 Copyright www.mersec.net
0.0108