Mercedes Benz C-Class (W204) Training Manual: Body and Safety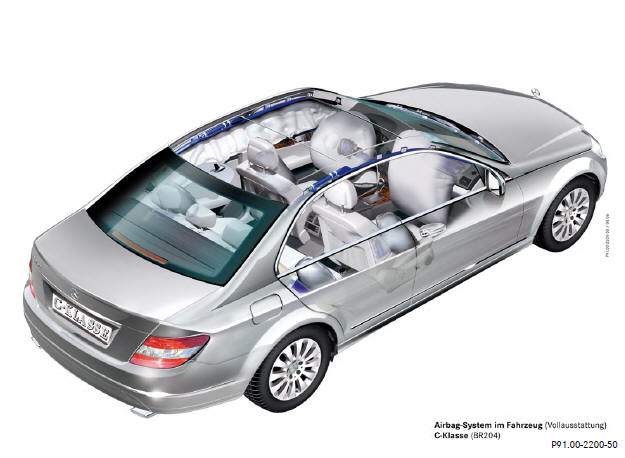 Learning objectives
You will know the vehicle shell structure and the materials used for it.
You can list differences with respect to the W203 vehicle shell and will know the special features.
You can identify the corrosion prevention system and deduce advantages.
You can describe the detailed structure of the door concept.
You will know the structure, the function and the special features of ARAMIS/NECK-PRO and PRESAFE.
You can perform all emergency operations for doors, sliding roof, tank cap and park pawl.
You can find and use Isofix mountings.
You can define different roof systems and name new features.
See More:
Mercedes-Benz C-Class Owners Manual > Tire labeling: Tire Quality Grading
In accordance with the US Department of Transportation's "Uniform Tire Quality Grading Standards", tire manufacturers are required to grade their tires on the basis of the following three performance factors: Tread wear grade Traction grade Temperature grade The data shown in the image is example da ...
Mercedes-Benz C-Class Owners Manual
Mercedes Benz C-Class (W204) Training Manual
© 2020 Copyright www.mersec.net
0.0169