Mercedes Benz C-Class (W204) Training Manual: Corrosion Prevention Concept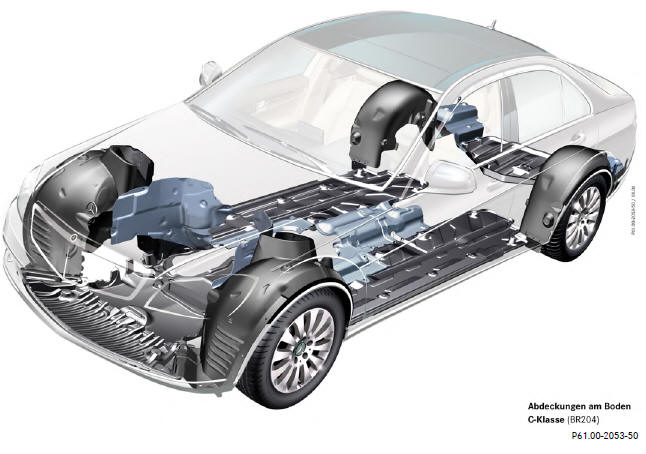 Fully galvanized body
Body structure fully galvanized:
Hot-dip galvanizing (in parts)
Electrolytic galvanizing
General safety precautions prior to mechanical stress by:
Underbody paneling
Wheel house paneling
Rear floor paneling
Plastic spare tire well
See More:
Mercedes-Benz C-Class Owners Manual > Trunk: HANDS-FREE ACCESS function
With HANDS-FREE ACCESS you can open, close or interrupt trunk lid movement by performing a kicking movement under the rear bumper. The kicking movement triggers the opening or closing process alternately. Observe the notes when opening and closing the trunk lid. A warning tone sounds while the trun ...
Mercedes-Benz C-Class Owners Manual
Mercedes Benz C-Class (W204) Training Manual
© 2020 Copyright www.mersec.net
0.0161