Mercedes Benz C-Class (W204) Training Manual: Door Concept
Standard hinge halves
Note: In the event of complaints can only be adjusted from inside after removing various panels.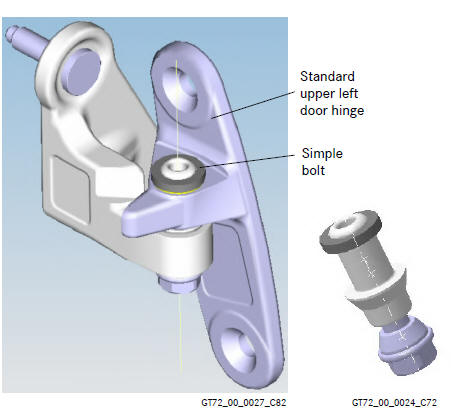 Replacement part hinge halves
Is also installed when a door is replaced
Permits the doors to be adjusted in the X-direction even from the outside by means of excenter bolts.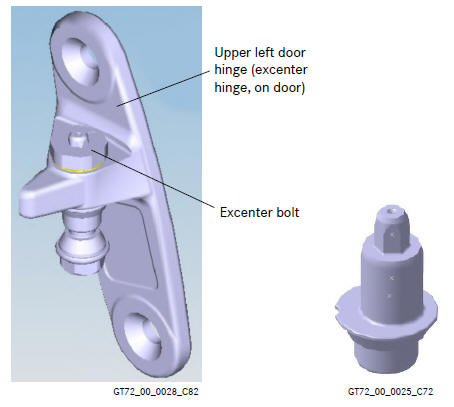 See More:
Mercedes Benz C-Class (W204) Training Manual > Engine: Fuel Feed Module
Legend Fuel feed module New lock rings have been introduced to attach the fuel feed modules in the fuel tank in model series 204. After a fuel feed module has been detached, the gasket between the fuel feed module and the fuel tank must always be replaced for safety reasons. When attaching the lock ...
Mercedes-Benz C-Class Owners Manual
Mercedes Benz C-Class (W204) Training Manual
© 2021 Copyright www.mersec.net
0.0076