Mercedes Benz C-Class (W204) Training Manual: Front Emergency Tensioning Retractors
Restraint/emergency tensioning retractor system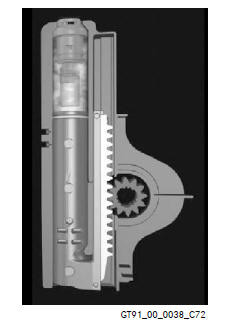 The emergency tensioning retractor in the W204 is a new design of toothed rack retractor tensioner. The functioning principle is based on the fact that an integrated toothed rack, which is fired pyrotechnically, unwinds via a cogwheel connected to the seat belt retractor and thus initiates the belt tensioning.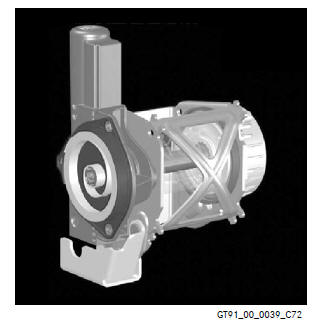 An integrated, mechanically operating belt force limiter is responsible for generating belt forces which are initially slightly elevated but which then diminish as soon as the airbag has been fully inflated.
See More:
Mercedes-Benz C-Class Owners Manual > Multimedia system: Fit & Healthy
ENERGIZING comfort ENERGIZING comfort program overview Program overview Program Function Refresh Can make targeted changes to the interior climate to refresh vehicle occupants. Cooling airflow and ionization purify the air. The vehicle interior is illuminated with cool colors and the seats are venti ...
Mercedes-Benz C-Class Owners Manual
Mercedes Benz C-Class (W204) Training Manual
© 2021 Copyright www.mersec.net
0.01