Some systems will perform a self-test when the ignition is switched on. Some warning and indicator lamps may briefly light up or flash. This behavior is non-critical. These warning and indicator lamps indicate a malfunction only if they light up or flash after the engine has been started or during a journey.
Instrument Display (standard)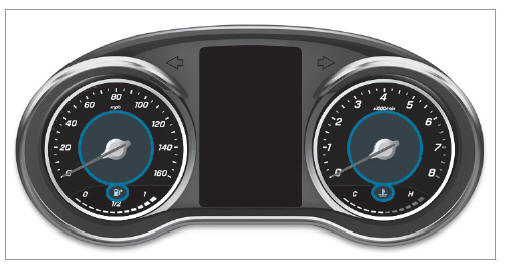 Widescreen Cockpit Instrument Display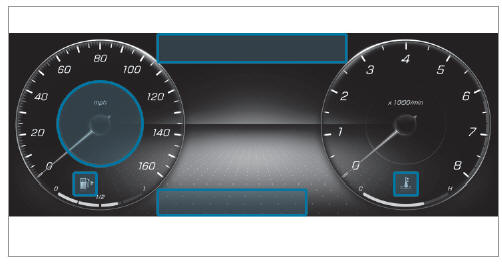 Depending on the display setting, the positions of the indicator lamps on the Instrument Display may differ from the example shown.
Warning and indicator lamps:

Low beam

Parking lights

High beam

Turn signal indicator

Rear fog light

Restraint system

Seat belt not fastened

USA: brakes (red)

Canada: brakes (red)

Electric parking brake (yellow)

USA: electric parking brake applied (red)

Canada: electric parking brake applied (red)

ABS malfunction

ESP

ESP OFF

Distance warning

Power-assisted steering malfunction

AIRMATIC malfunction

DYNAMIC BODY CONTROL malfunction

Check Engine

Electrical malfunction

Fuel reserve with fuel filler flap location indicator

Coolant too hot/cold

Tire pressure monitor