Mercedes Benz C-Class (W204) 2007 - 2014 Training Manual: Chassis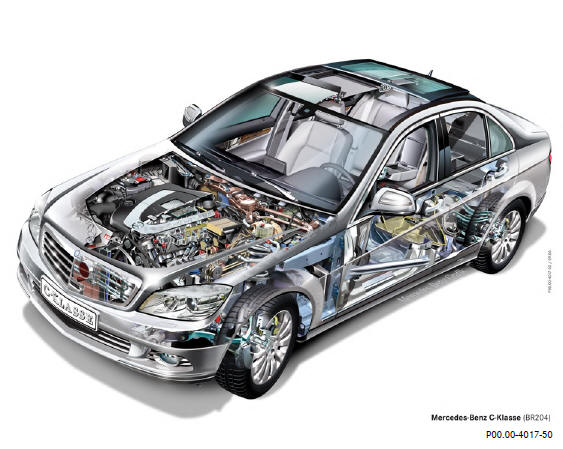 Learning objectives
You can explain and demonstrate the operation/handling of the trailer hitch in a manner that is appropriate for customers.
You can describe the differences in the brake systems in model series W203 and W204.
You can explain the system structure and function of the parking brake.
You can describe the 4 suspension versions in model series W204 and explain the distinguishing technical features.
Mercedes-Benz C-Class (W205) 2015 - 2021 Owners Manual
Mercedes Benz C-Class (W204) 2007 - 2014 Training Manual
© 2023 Copyright www.mersec.net
0.0084