Mercedes Benz C-Class (W204) 2007 - 2014 Training Manual: Engine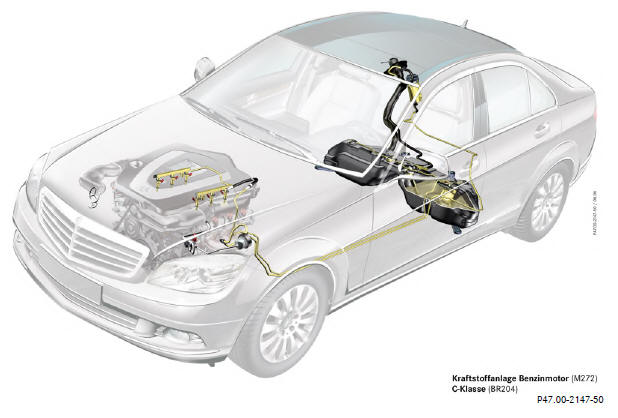 Learning objectives
Overall vehicle - comparison of technical data
You can name the engine versions at the market launch.
You can name the subsequent engine versions after the market launch.
General information on the maintenance system
You can explain and demonstrate how to read out the workshop code.
You can state the meaning of the workshop code that is read out.
Design and task of the fuel system
You are familiar with the design and function of the fuel system.
You can understand the functioning of the fuel pressure control.
You will know how to use the special tool when removing/installing the fuel feed module.
You know the option of replacing the fuel level sensors individually.
Mercedes-Benz C-Class (W205) 2015 - 2021 Owners Manual
Mercedes Benz C-Class (W204) 2007 - 2014 Training Manual
© 2023 Copyright www.mersec.net
0.006