Mercedes Benz C-Class (W204) Training Manual: Body and Safety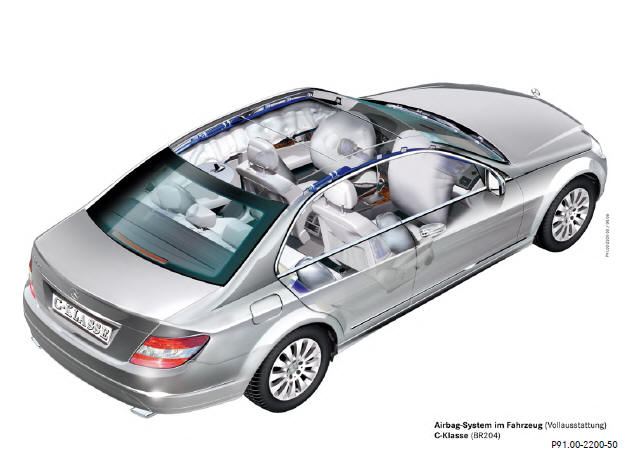 Learning objectives
You will know the vehicle shell structure and the materials used for it.
You can list differences with respect to the W203 vehicle shell and will know the special features.
You can identify the corrosion prevention system and deduce advantages.
You can describe the detailed structure of the door concept.
You will know the structure, the function and the special features of ARAMIS/NECK-PRO and PRESAFE.
You can perform all emergency operations for doors, sliding roof, tank cap and park pawl.
You can find and use Isofix mountings.
You can define different roof systems and name new features.
See More:
Mercedes-Benz C-Class Owners Manual > Parking: Garage door opener
Programming buttons for the garage door opener DANGER Risk of fatal injuries due to exhaust gases Combustion engines emit poisonous exhaust gases such as carbon monoxide. Inhaling these exhaust gases is hazardous to health and can lead to poisoning. Never leave the engine running in an enclosed spac ...
Mercedes-Benz C-Class Owners Manual
Mercedes Benz C-Class (W204) Training Manual
© 2022 Copyright www.mersec.net
0.007