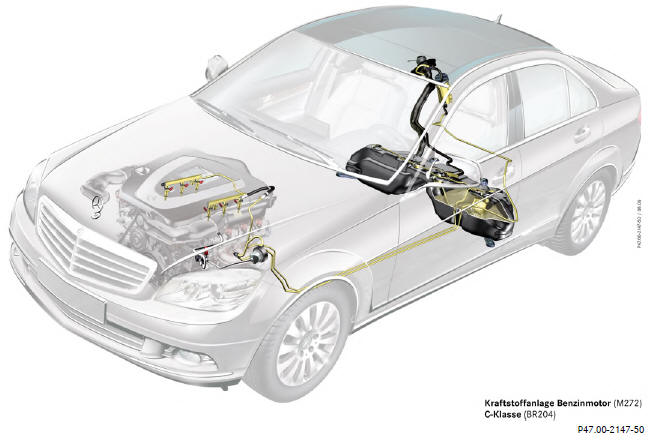 Every engine variant in BR204 (ECE) has a plastic tank with a coupled design.
The filling volume for all variants is 65 l including an 8 l reserve.
The fuel feed module is located on the right side with an installed MAPPS fuel level sensor.
The left side holds the fuel filter. A fuel level sensor is also installed on the filter.
A suction jet pump is installed in each of the tank halves to equalize their fill levels.
Both of the components in the tank (fuel filter, fuel feed module) are accessed for servicing via openings in the vehicle floor below the rear bench seat.
In BR204, a differentiation is made between two kinds of electrical fuel pump actuation:
Diesel engines: uncontrolled fuel supply
Gasoline engines: electronically controlled fuel supply