Fuse installation locations
The prefuse box F32 is installed on the right of the engine compartment in all engine variants.
The prefuse box F33 in the trunk is only installed in vehicles with diesel engines. Assignment and equipment of the main fuse boxes can be found on the fuse assignment diagram in the vehicle.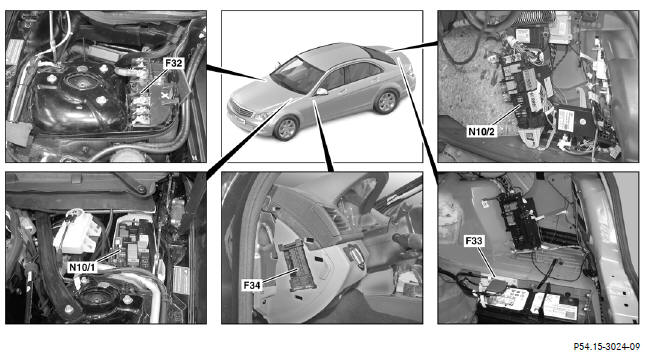 Legend
F32 Engine compartment prefuse box
F33 Trunk prefuse box
F34 Cockpit fuse box
N10/1 Front SAM/SRB
N10/2 Rear SAM/SRB
Assignment of prefuse box F32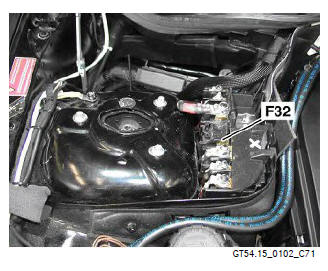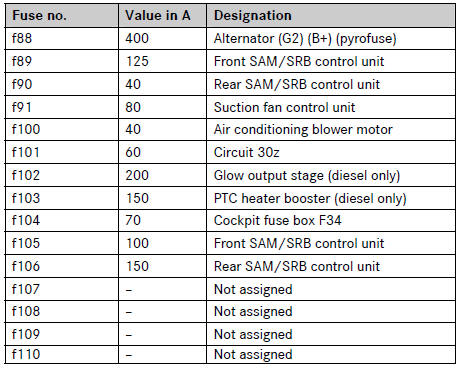 Assignment of prefuse box F33